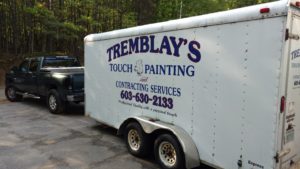 Tremblay's Touch Painting has been providing quality painting services for the New Hampshire Lakes Region for over 16 years. The business began when James Tremblay decided he wanted to end his truck-driving career in order to settle down and spend more time with his wife and kids. James had fallen in love with painting in high school when he worked as a house painter. During this period of his life, James realized the service that painting provided—he was able to apply a personal touch to help beautify and change another person's home. That is why he named his business "Touch" Painting, to reiterate and remind himself of the subtle difference one person's artistic touch can make on another person's home.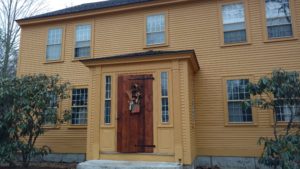 James also brings a lot of his personal morals and experience to his business. He spent years spray painting high-end cars and uses the skills he picked up during this time to apply that specialty technique to painting houses. After decades of sobriety, he also carries his substance-free morals into his workplace, assuring that all of his employees are also substance free. This helps assure that all of his customers receive the best paint job possible.
James also cares about the importance of time. He and his crew will always work within a client's desired time frame. He and his team will make sure that everything is done to perfection exactly when you need it done, even if that means traveling hours and working all day. Tremblay's Touch Painting also takes the time to do the job right!